While some of us may feel that the worst of the pandemic is over, our communities are still feeling its significant impact. Life in Peel, Toronto, and York was already hurtling towards extreme inequality—divided by income, race, and neighbourhood. Then COVID-19 hit, accelerating and escalating those divisions—pushing people into the edge of poverty, homelessness, and unemployment. We know that the only way we can get closer to food, jobs, homes, and the kind of region we know we can be – for truly everyone – is by working together, united.
Together, labour's long-standing partnership with United Way Greater Toronto, has worked side-by-side in tackling issues of poverty and advocating for social justice. We invite you to join us for the virtual annual Presidents' Breakfast to ignite the partnership we have and get excited about raising essential funds for our communities. 
---
SUGGESTED SUPPORT LEVELS
In 2021-22, United Way raised $100.7 million through campaign revenue activities and supported 700 community groups delivered by a network of over 300 agencies. This year, UWGT's goal is to raise $110 million. All donations are greatly appreciated.
Stronger Together: $2500 +
Agents of Change: $ 2000 - 2499
Local Love: $1500 – 1999
In Solidarity: $1000 – 1499
Advocate: $500 - 999
Rise Up: $100 - 499
---
MC
Jinkie David, Executive Board Member, Toronto & York Region Labour Council, CUPE 4948
SPEAKERS
Lily Chang, Secretary Treasurer, Canadian Labour Congress
Mina Amrith, Vice President, SEIU Healthcare
Daniele Zanotti, President, United Way Greater Toronto
AND MORE FROM:
Andria Babbington, President, Toronto & York Region Labour Council
Ram Selvarajah, President, Peel Regional Labour Council
Sharon, Lupton, National Director of Labour Services, United Way Centraide Canada
Judith Logan Junop, Board Member, Toronto & York Region Labour Council, IFPTE 160
Faduma Mohamed, Executive Director, LCS (Toronto)
Navi Aujla, Executive Director, LCS (Peel)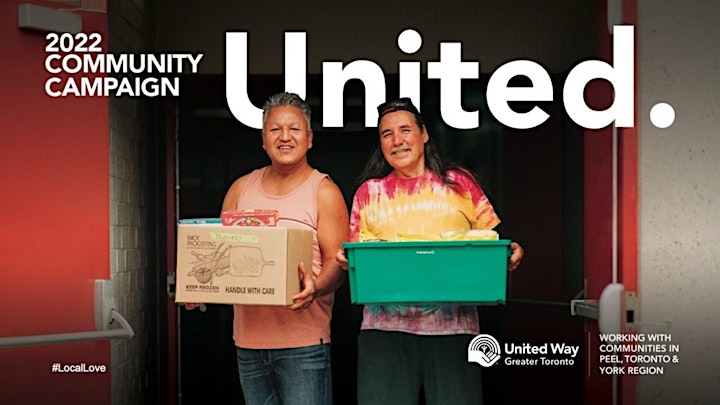 ---
CONTACT A UWGT LABOUR LIAISON

If you have any questions, please do not hesitate to get in contact with us at [email protected] or with one of our Labour Liaisons:
Marcia Lopez [email protected] 
Richelle Himaya [email protected]